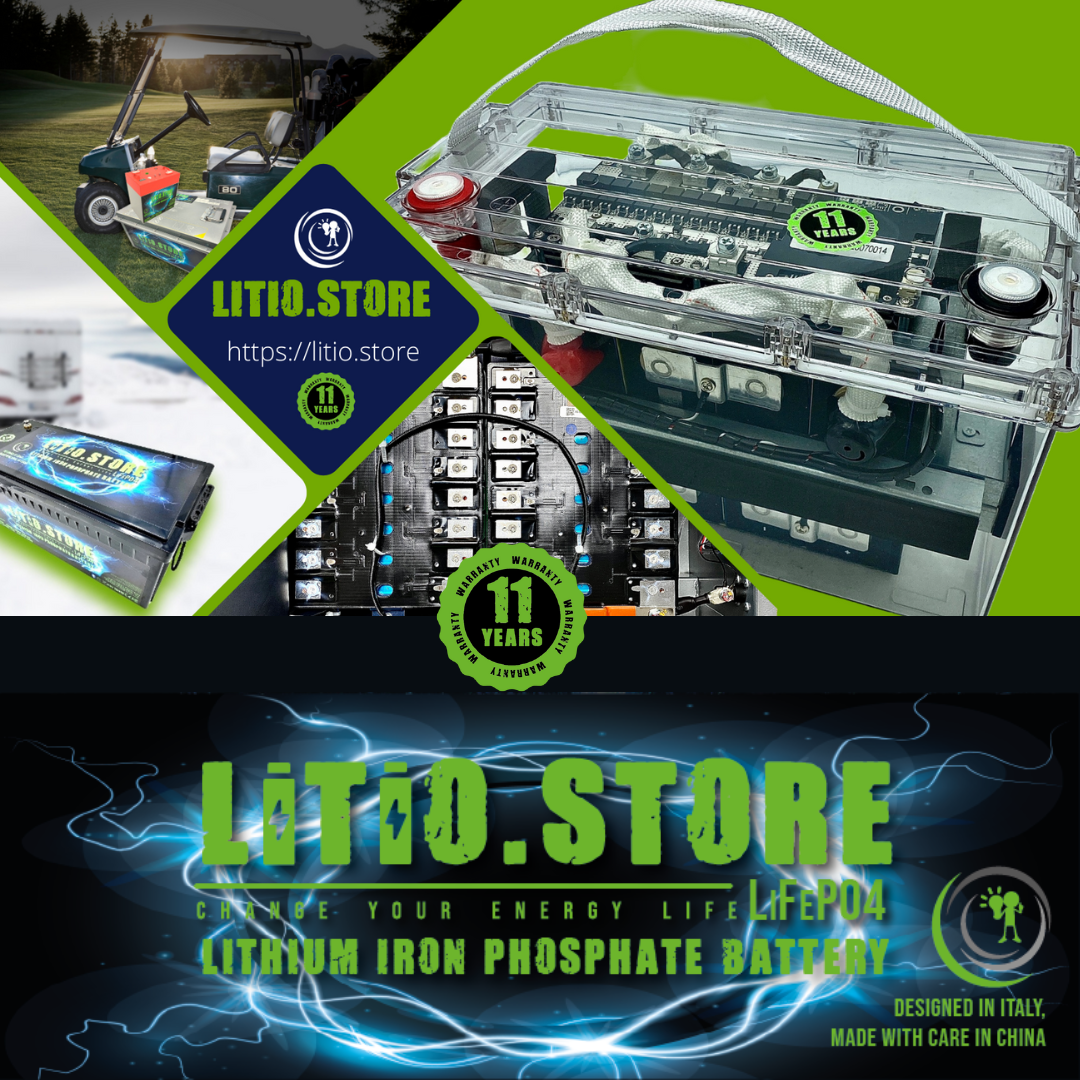 Le nostre batterie
La più ampia selezione di batterie LiFePO4 in Europa.
11 ANNI DI GARANZIA
PRONTA CONSEGNA
Massima qualità
TUTTE LE BATTERIE
Oppure vedi TUTTI I PRODOTTI
Tutti gli accessori di cui hai bisogno per il tuo impianto elettrico! Inverter, regolatori di carica, pannelli solari, dc-dc chargers, battery monitor ed accessori vari.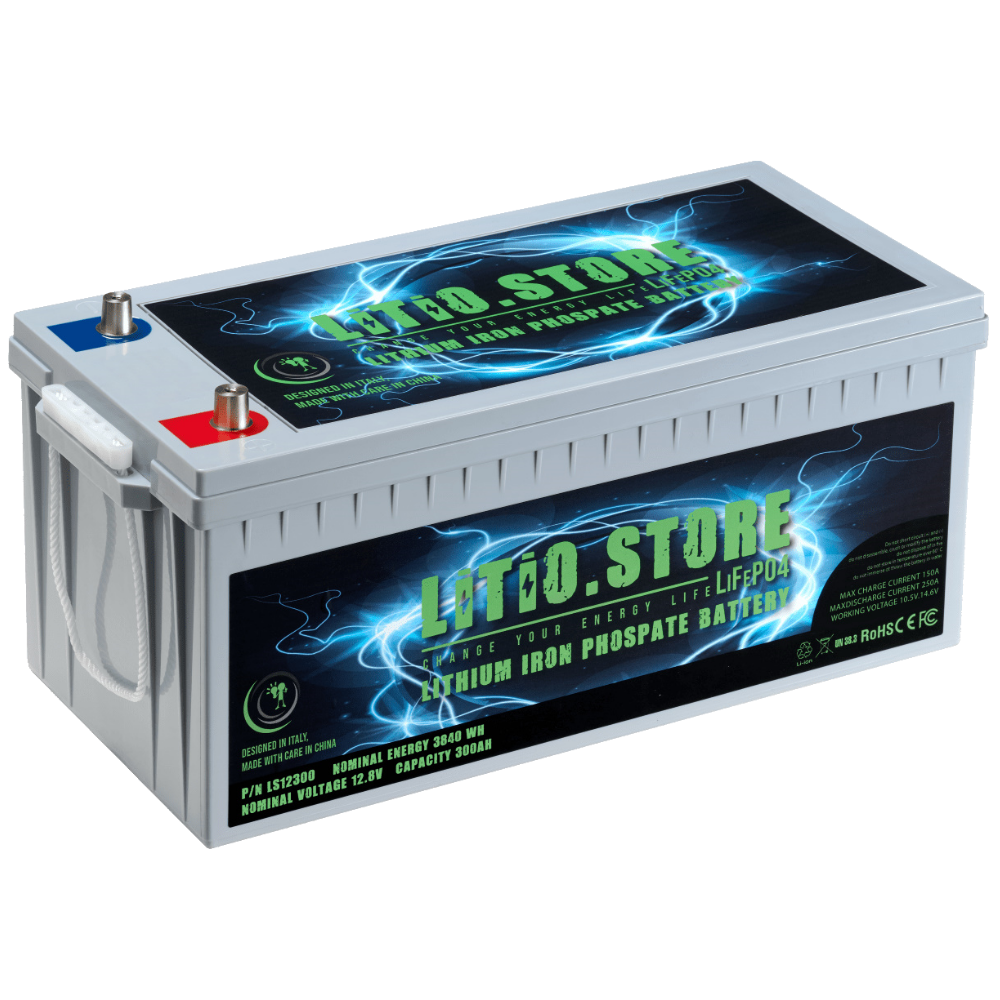 Batterie LiFePO4
11 YEARS WARRANTY on our batteries
Photovoltaic Kit and Accessories
Free Shipping above €150
Free Return
ALL THE PRODUCTS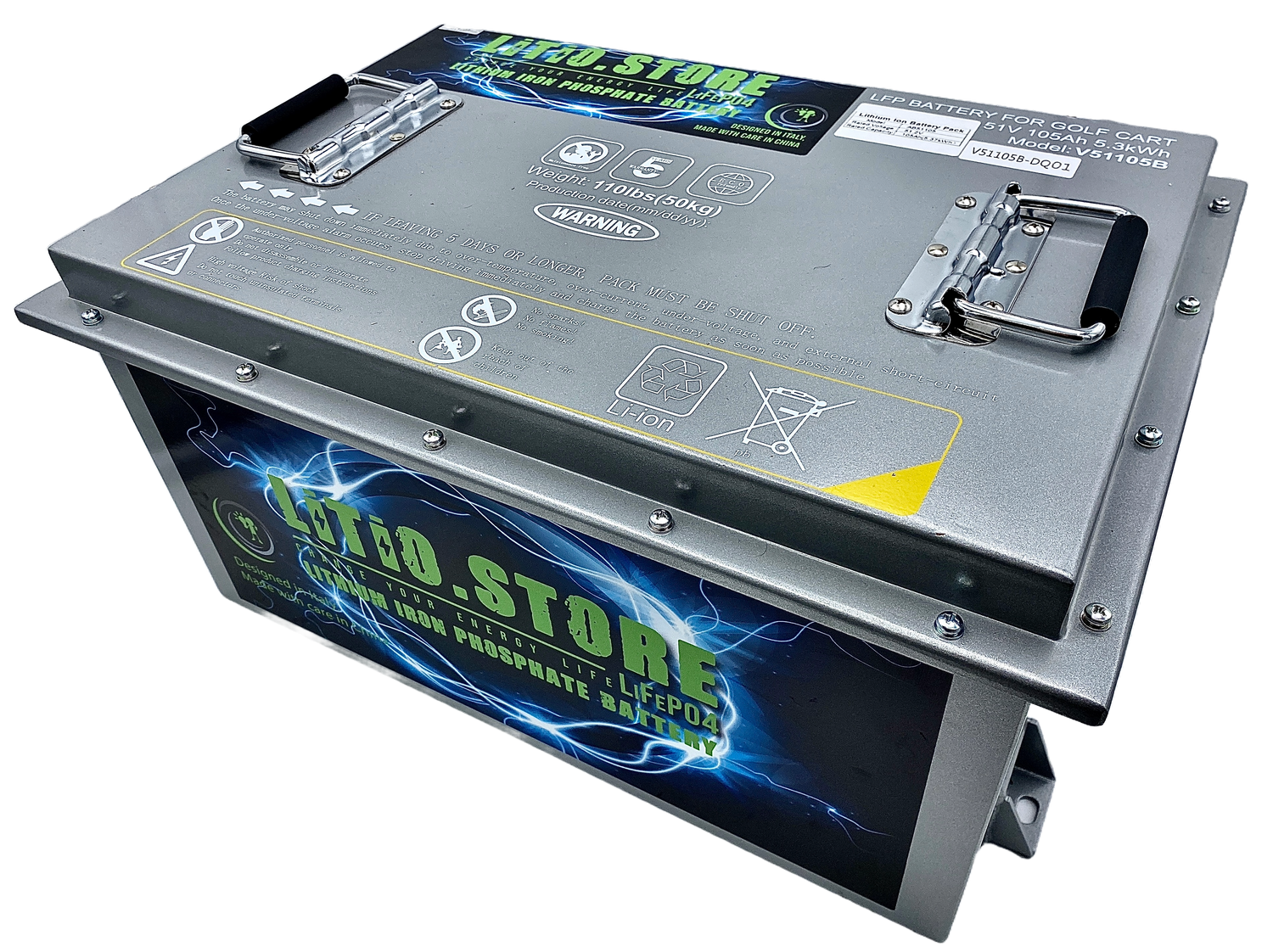 La batteria LiFePO4 48V più SICURA sul mercato!
per golf car, barche, case
batteria equipaggiata con Arrestafiamma.
assemblata con la tecnologia CCS (Cell Connection System)
connessioni con busbar senza cavi
Tecnologie utilizzate finora solo in ambito aerospaziale e dei veicoli elettrici, le rendiamo disponibili per la prima volta per utilizzi civili ed industriali.
Scopri di più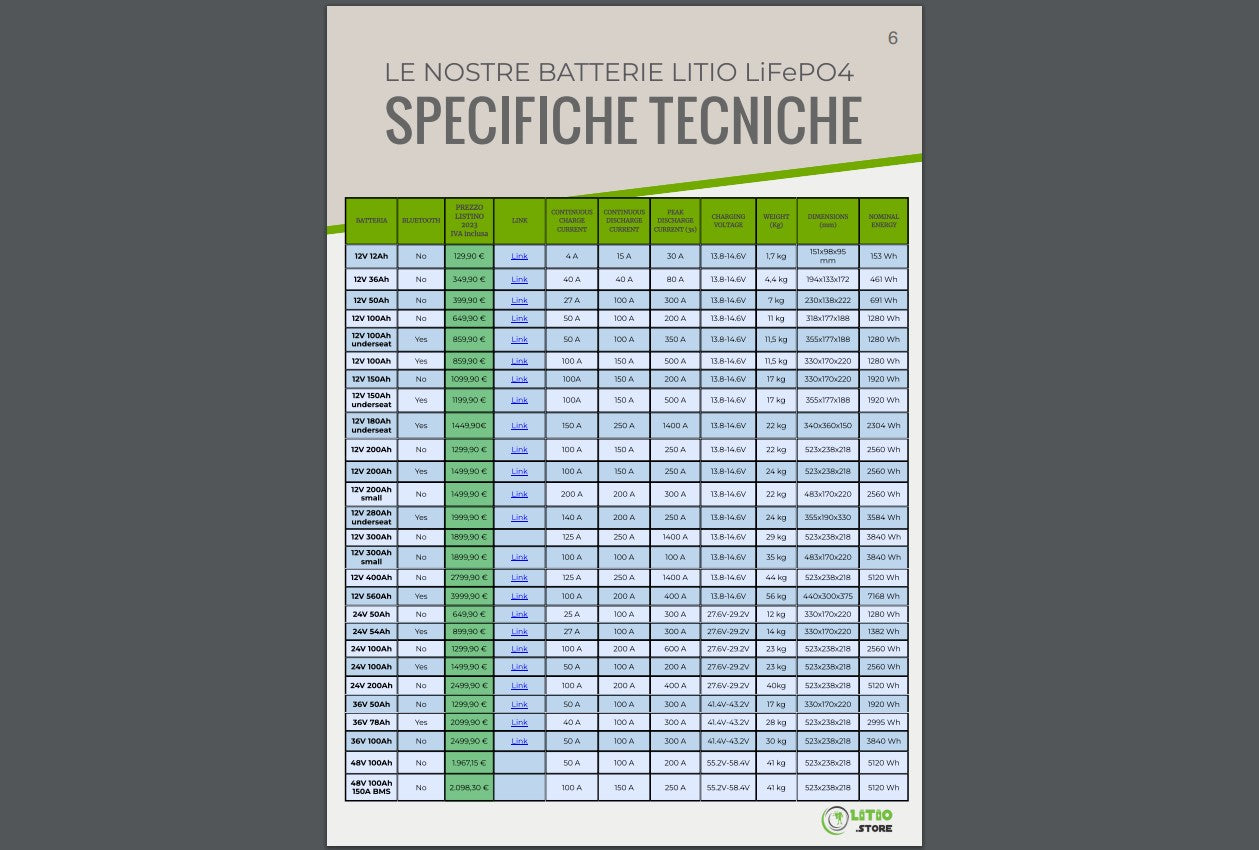 Manuale e specifiche tecniche delle nostre batterie
In questo documento troverai una tabella con tutti i prezzi, link e specifiche tecniche delle nostre batterie. Oltre tanti consigli utili sulle applicazioni e gli accessori da utilizzare.
SCARICA IL DOCUMENTO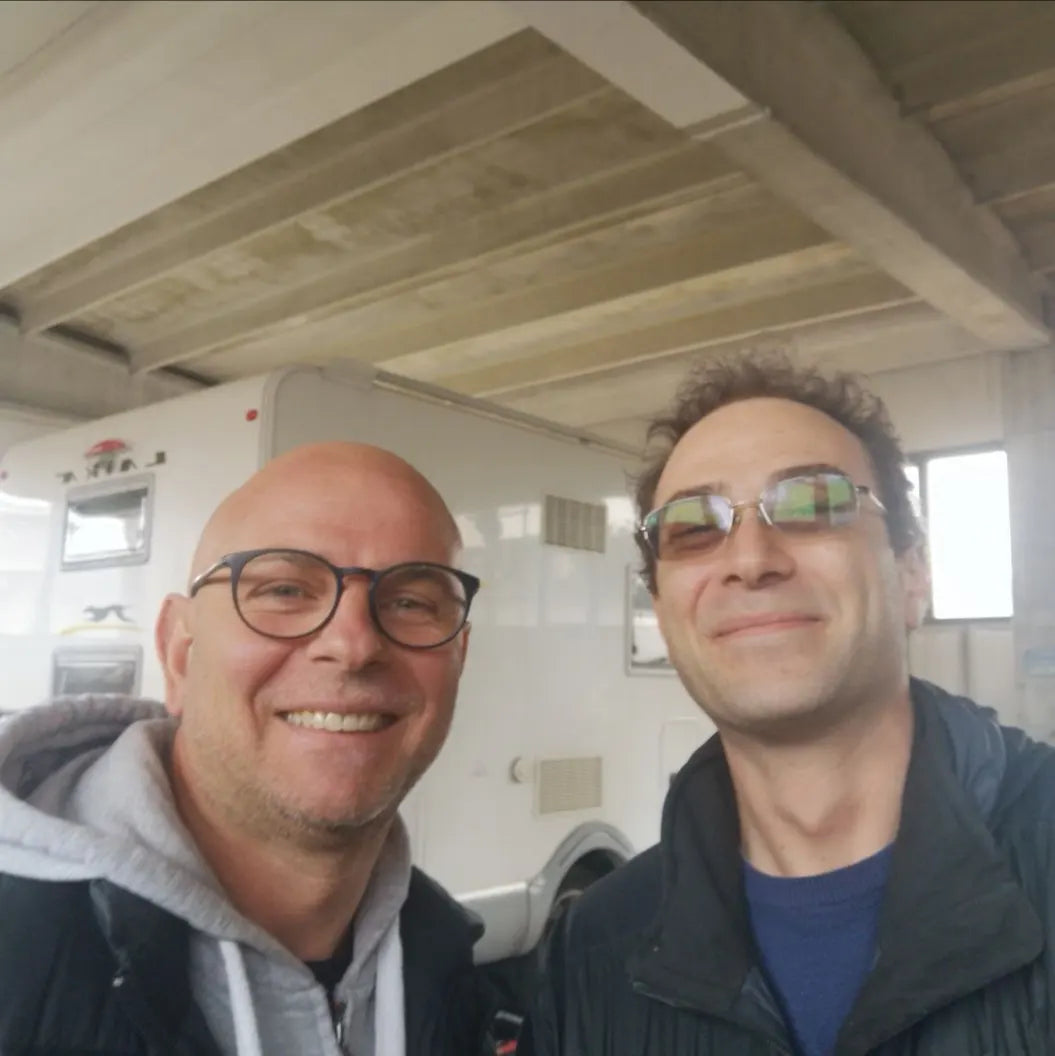 Consulenza impianti al litio
Ti serve una consulenza per fare un impianto al litio su camper o barca? Contatta Emiliano (Camperista Turbolento) e avrai l'aiuto necessario per realizzare il tuo impianto.
Perché non la facciamo più noi la consulenza? Perché Emiliano realizza impianti al litio per lavoro, può consigliarvi non solo un impianto ad hoc per le vostre esigenze, ma anche in base al vostro veicolo.

Se poi farai un ordine minimo di 1000€ da noi, la prima ora di consulenza (50€) te la regaliamo noi (normalmente 1 ora è più che sufficiente).
Inoltre, ogni giorno noi facevamo molti preventivi e questo ci portava via molto tempo che veniva sottratto dal tempo che invece vorremmo dedicare a chi ci scrive per altre necessità. Quindi abbiamo deciso che, per dare un servizio sempre migliore al cliente, preferiamo appoggiarci a un professionista e pagare noi a voi la sua consulenza !
Contatti di Emiliano:
+34 642698557 (whatsapp)
+39 3756302214 (whatsapp)
Mail: service@camperistaturbolento.it
Batteria LiFePO4 12V 100Ah Serie PICCOLA litio-ferro-fosfato 100A BMS 1280Wh
Regular price
Sale price
€569.90
Unit price
per
Sale
Sold out
Condividi
View full details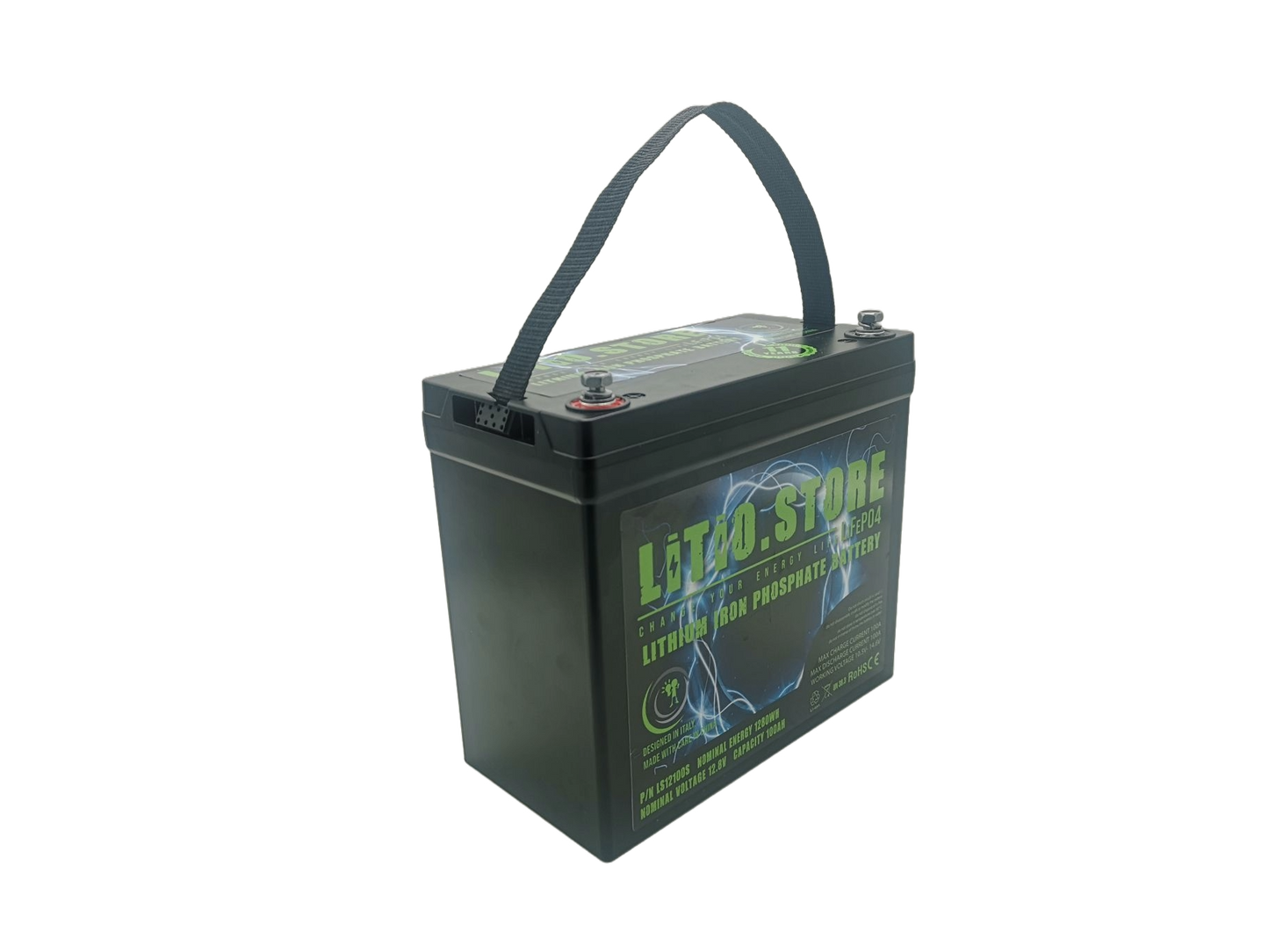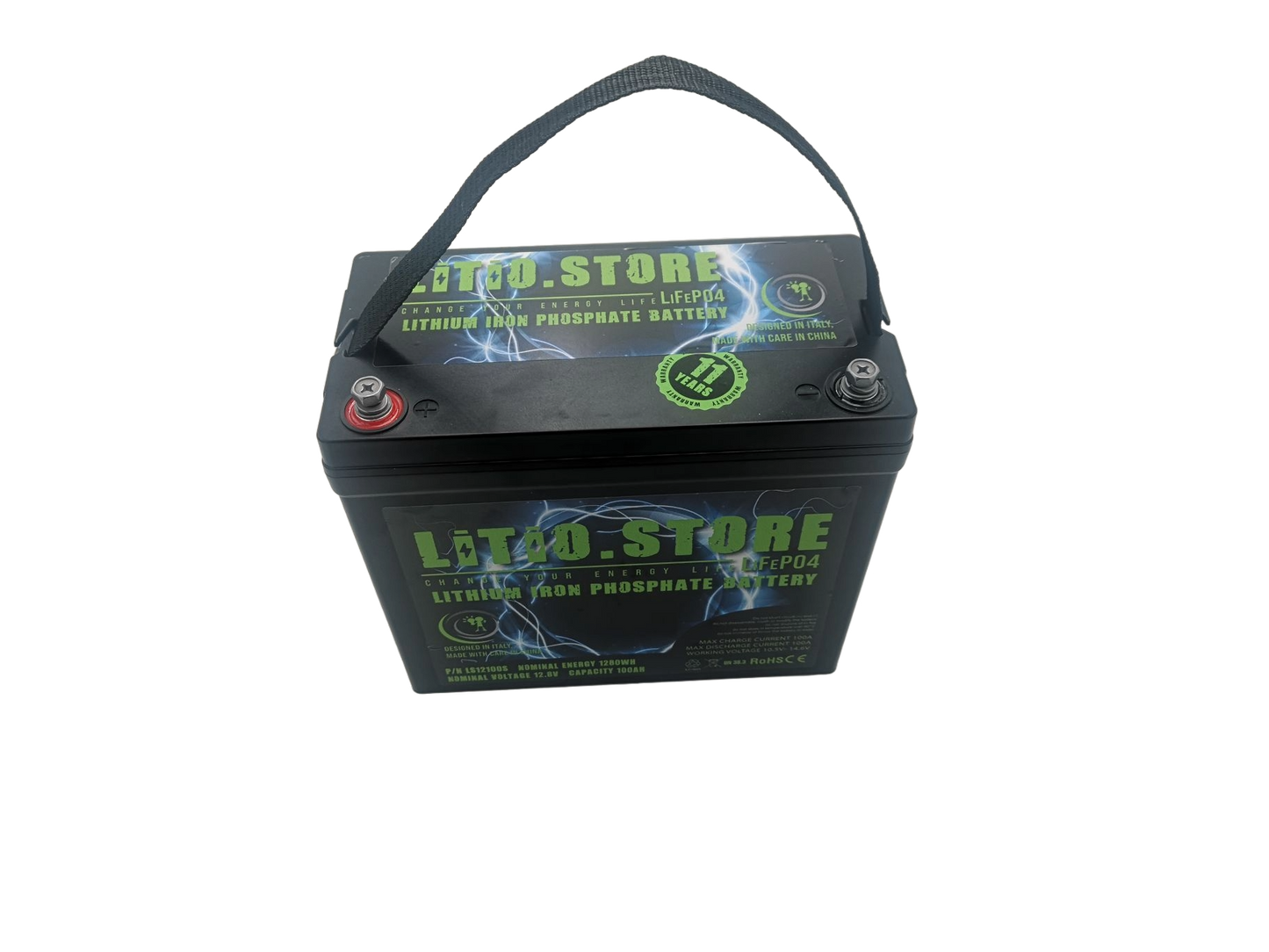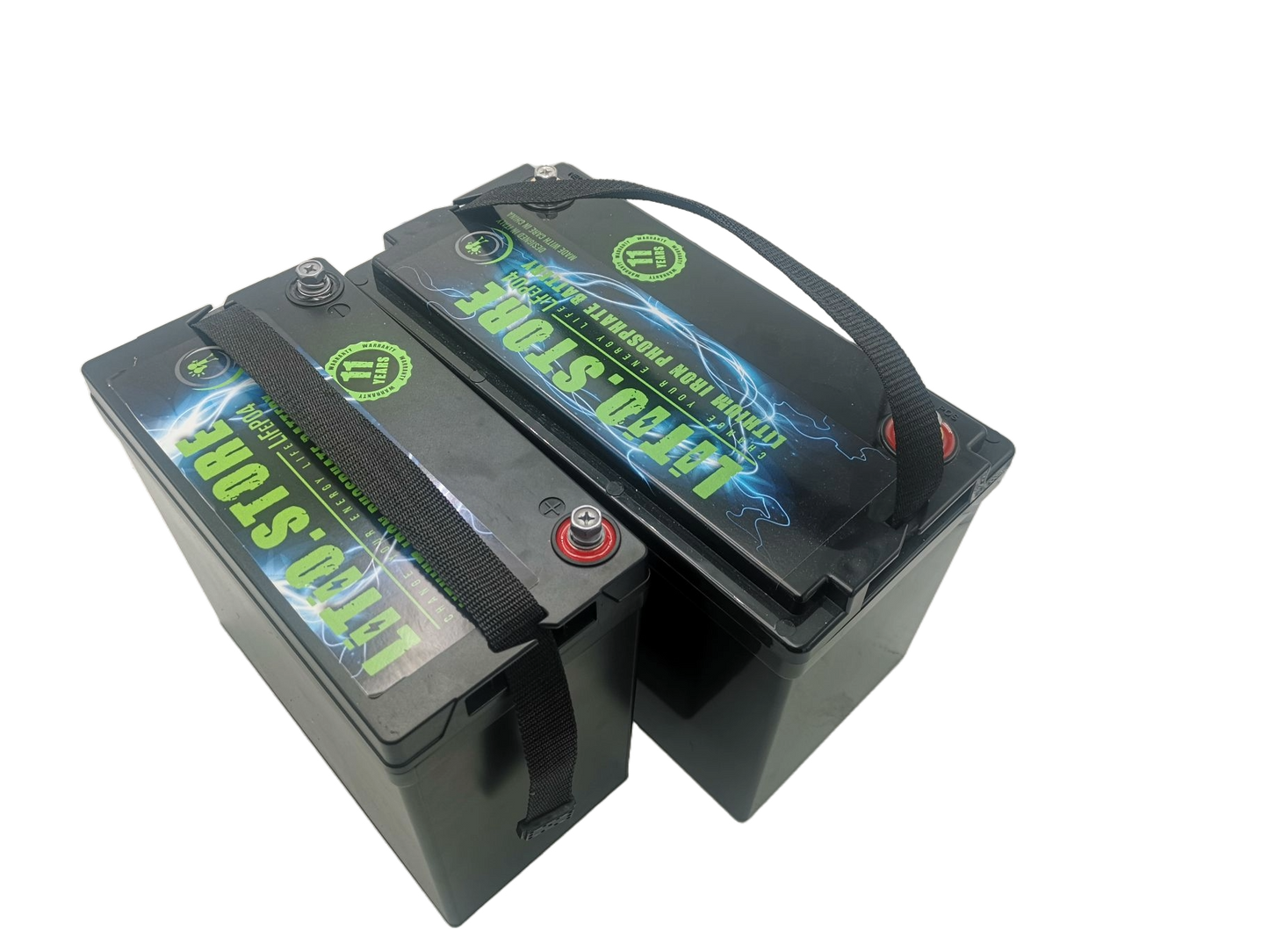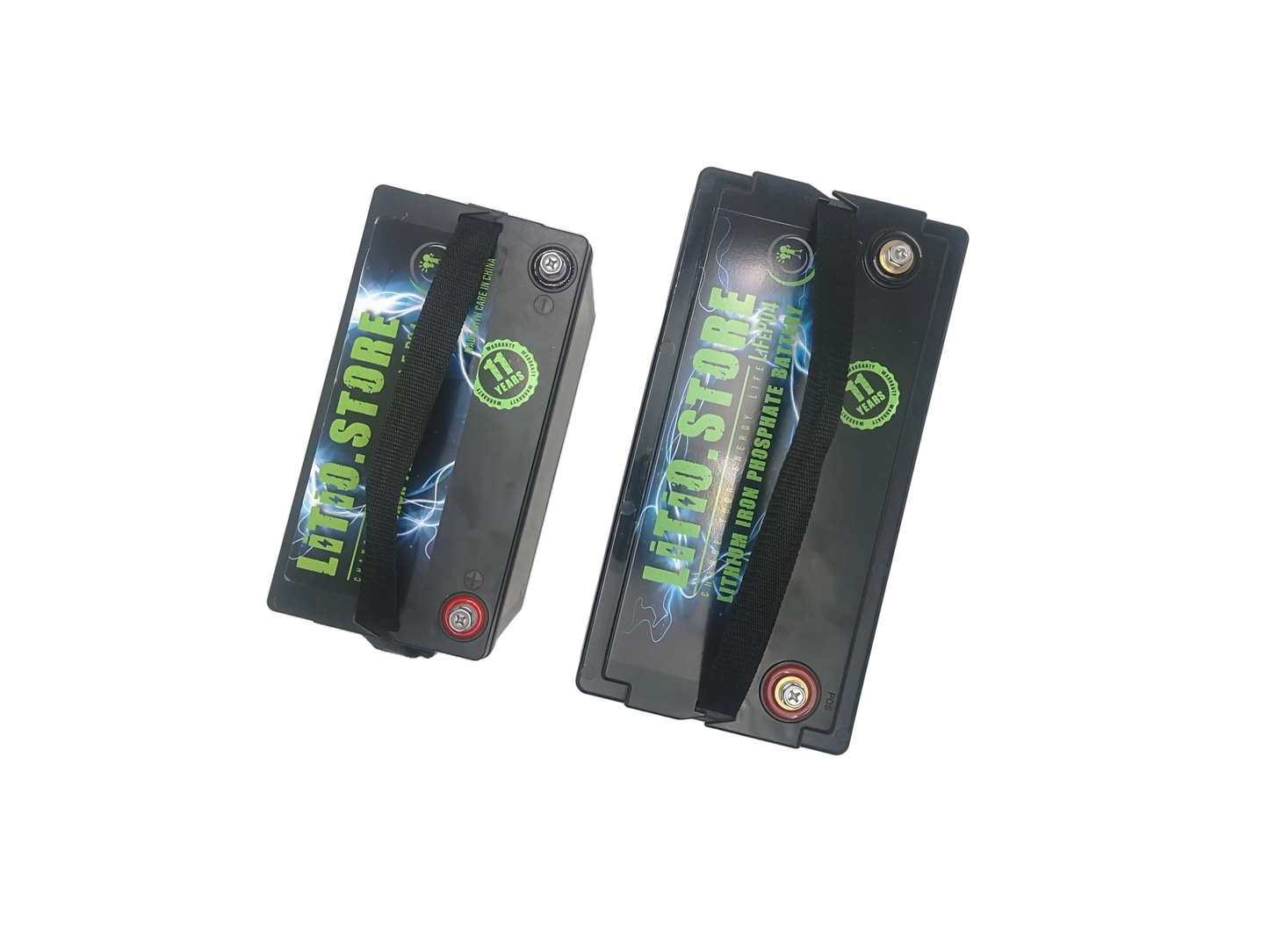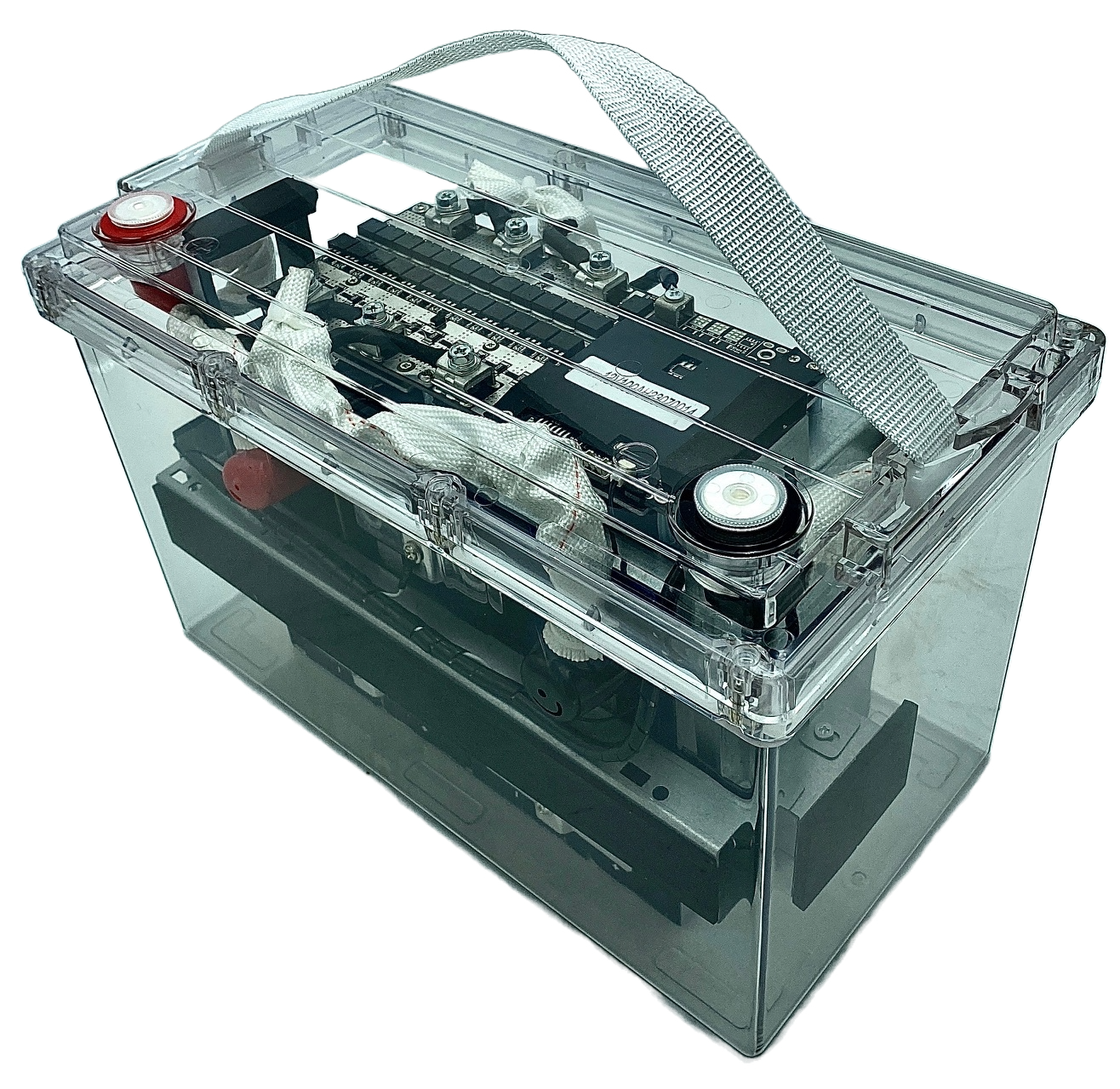 Batterie TRASPARENTI
Scopri la nuova SERIE GHOST: batterie trasparenti con supporti in metallo. Un design unico e spettacolare!
Scopri la Serie GHOST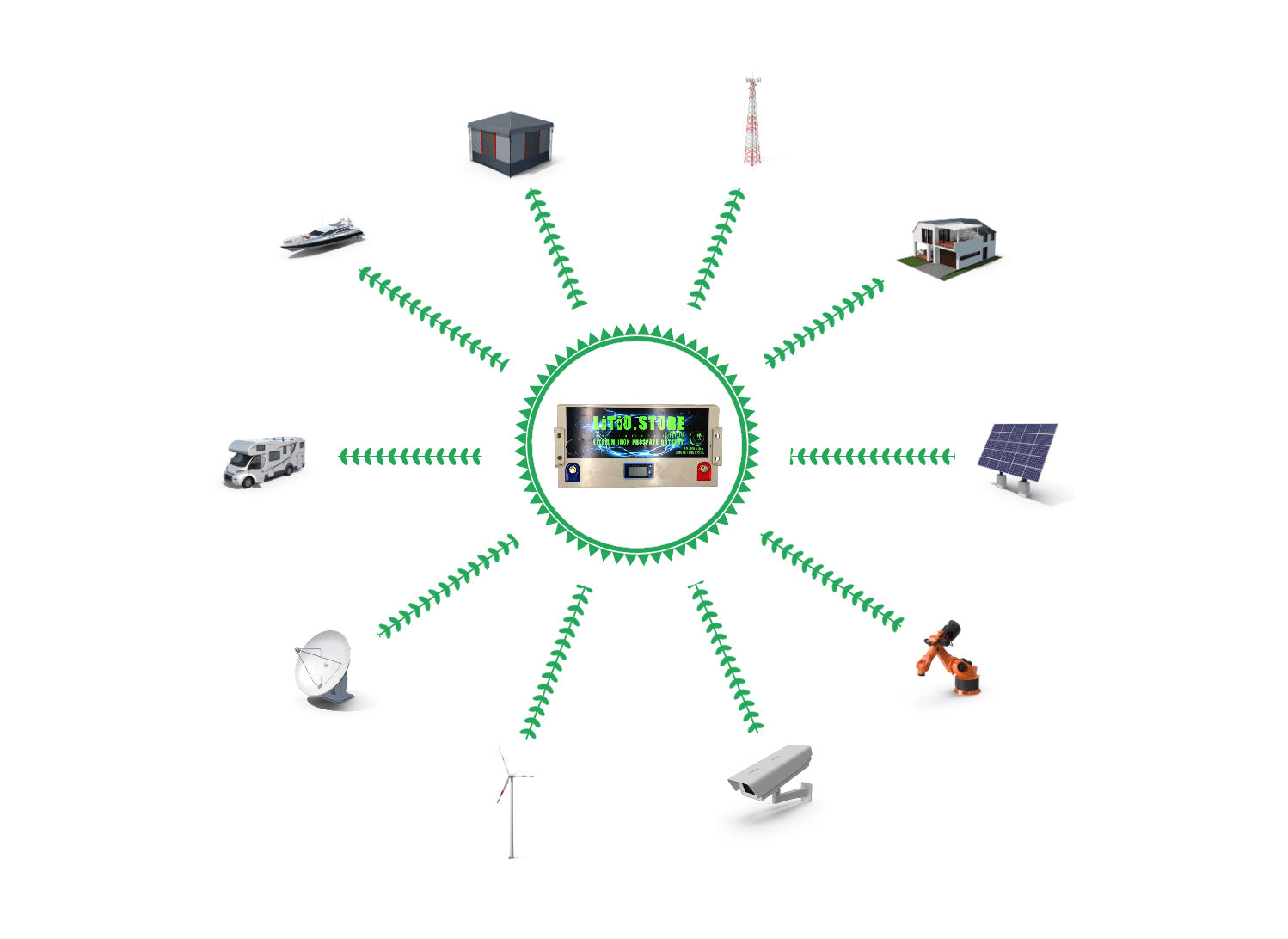 Applications
Home storage battery, service battery for boats, campers. Batteries for electric vehicles electric outboard motors, golf-cars, electric wheelchairs, industry and robotics,emergency, survival, camping, hiking, party, barbecue, portable batteries, CCTV & video surveillance, security, medical and electronic equipment, remote control; industry and robotics, communication stations and radio towers, street lighting, +++
See batteries according to APPLICATIONS
REPLACE LEAD ACID BATTERIES WITH LITHIUM BATTERIES
THE ADVANTAGES
Long life lithium

100% discharge depth. Minimum 2000+ cycles with 80% depth of discharge. Minimum 5000+ cycles with 50% depth of discharge.

Lead acid batteries only 300/600+ cycles at 50% discharge.

A 50Ah LiFePO4 battery is sufficient to replace a 100Ah lead battery!

Safer

Lithium iron phosphate batteries are the safest batteries on the market. However, a lithium battery without the BMS device is not safe!

All our batteries are equipped with BMS.

More respect for the environment

Lithium batteries do not contain liquids, gases or gels. They can be mounted at any angle.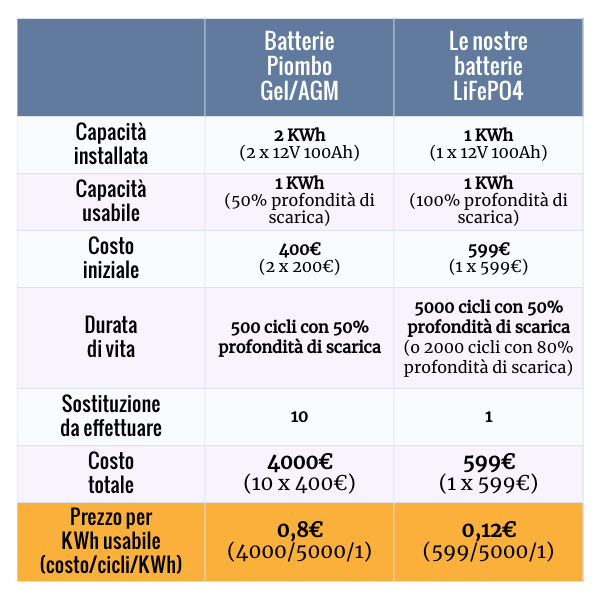 Cost per KWh much lower
One 100Ah lithium battery can replace two 100Ah lead acid batteries.
The cost per kWh of a lead battery is €0.80.
The cost per kWh of a lithium battery is €0.12.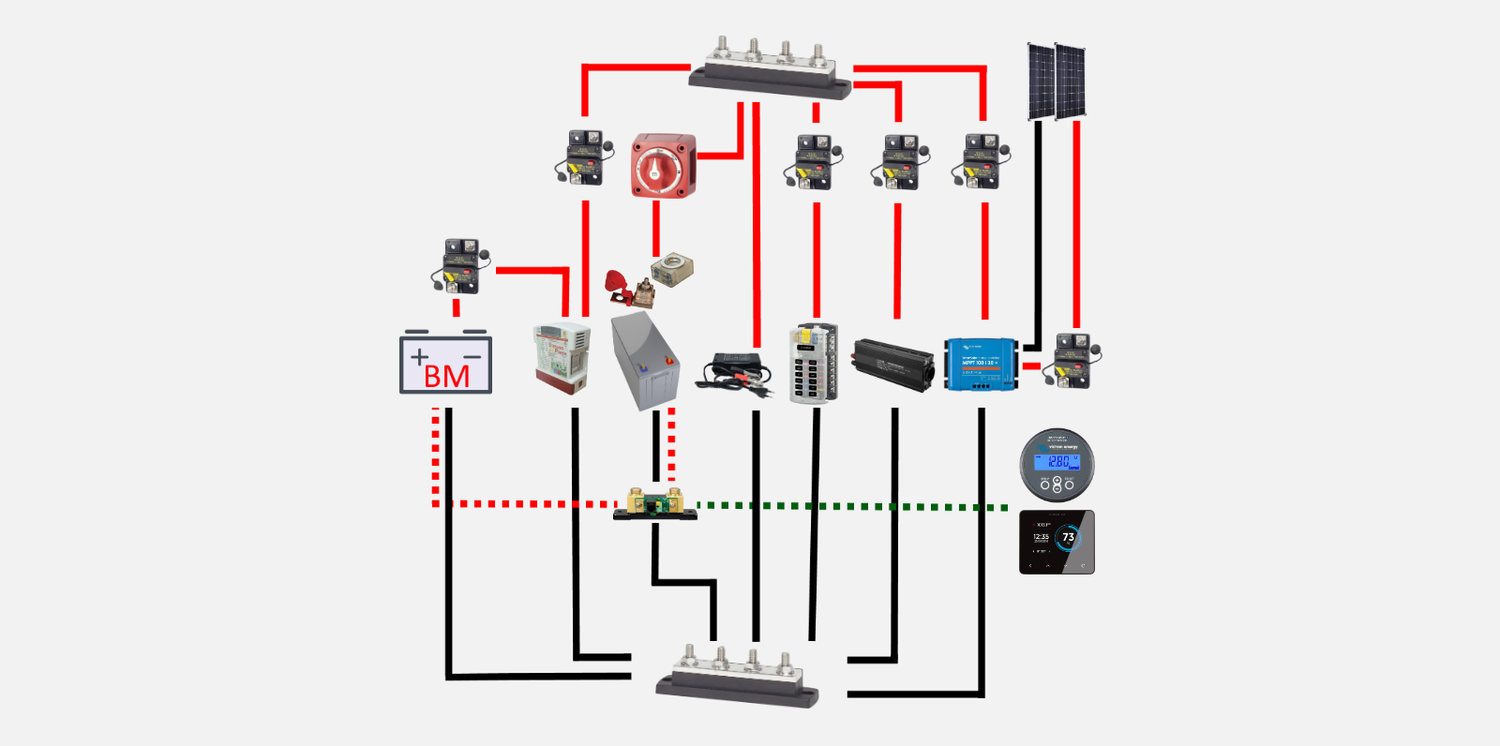 Camper/Boat electrical system with LiFePO4 batteries
How do they recharge. What accessories are needed. See the INTERACTIVE SCHEME
Read the article
FAQ: Frequently Asked Questions
Where to start

After reading this Frequently Asked Questions section, search among the articles of our blog for the one that is right for you. We have written articles for every application of lithium batteries from boats to RVs to golf cars. You can open the menu at the top right and click Blog. Or you can click here.
Can I connect the batteries in series-parallel?

In parallel, you can connect up to 8 batteries of equal capacity.

Example: with two 12V100Ah batteries in parallel, 12V200Ah is obtained.

In the series, a maximum of two 12V batteries.

Example: with two 12V100Ah batteries in series you get 24V100Ah.

Before series connection, fully charge the batteries with our free battery charger. The voltage difference between the two batteries should not be greater than 0.02V.

Only batteries with bluetooth App Litio Store can be connected in series up to 48V.
Security: the importance of the system including BMS

A lithium battery without the BMS system is not safe!

A lithium battery certified with the BMS system is the safest type of battery on the market.

All our batteries are certified and are equipped with the fundamental protection system BMS (Battery Management System) which performs very important functions:

Short-circuit protection

Under/over voltage protection

High current protection

Automatic cell balancing

Temperature control
How can I recharge lithium batteries?

Charging voltage: 13.8V-14.6V CC/CV

Overvoltage protection: 14.8V

 - Through solar panels and solar charge controller solar charge controller. We recommend the Victron SmartSolar, which is designed for LifePO4 batteries. With bluetooth app in Italian.

 - Using the specific charger for LiFePO4 batteries.

     FREE: You will receive a 220V 14.6v 10A charger for free for each battery purchased. We are the only LiFePO4 battery resellers with a free charger :)

Direct lead-lithium replacement works in the vast majority of cases, as all LiFePO4 battery dealers promote. However, we recommend using appropriate accessories for LiFePO4 batteries. They will perform better and last longer.

 - Through alternator.

   We do not recommend connecting the lithium battery directly to the alternator, as you risk damaging the alternator and shortening the life of the lithium battery. To properly recharge LiFePO4 batteries via an alternator, we recommend the use of a "Battery To Battery charger" or "Dc-Dc charger" designed for LiFePO4 batteries like this one:

To see all the dc-dc chargers Click here.

You can also use your old AGM battery charger, in combination with the Battery To Battery Charger. Indeed, by connecting your old charger to the engine battery, the latter will activate the Battery To Battery Charger, which will correctly recharge the LiFePO4 battery.
How to configure the solar charge controller

Lithium batteries don't like to stay fully charged all the time, otherwise they might not last as long. Unlike lead-acid batteries, which you had to try to always keep at maximum charge, so as not to damage them. When possible, change the following charging parameters, typical of charge controllers:

   Equalization: eliminate, if possible, it is not necessary for lithium batteries. 14.4V (if required on the charge controller).

     Bulk voltage: 14,0-14,6 V.

     High Voltage Disconnect: 14,8 V.

     Absorption voltage: 14,2 V

     Absorption time: 0-30 minutes.

     Float Voltage: Delete if possible, not needed for lithium. 13.4V if required on the charge controller.

    Low Voltage Disconnect: 11V.

    Low Voltage Reconnect: 12.8V.

   Desulfatation e Temperature Compensation: eliminate, they are not required for lithium batteries.

The BMS constantly monitors the temperature.

   

We recommend purchasing this charge controller from Victron Energy. VICTRON ENERGY SMARTSOLAR MPPT charge controller.

12 / 24V / 36V / 48V models click here.

     It is fully customizable, equipped with a Bluetooth connection and an Italian-language smartphone application.

     Considering the quality of Victron Energy products, it is not expensive.
Which lithium battery to choose?

If you use the battery with an electric motor, we have created this guide to choose the right battery.

If you use them as a service battery for campers or boats, or for off-grid, whether you want to replace your old lead batteries or create a system from scratch, we have created this guide to choose  the right battery for you.

If you use them for the golf cart, we have created this guide.

If you are looking for information on other applications, please send an email via the contacts page.
Do you offer 11 years Warranty???

We offer quality batteries that last a long time, so we can offer you 11 years warranty on Litio Store branded batteries against manufacturing defects. On all batteries of other brands the guarantee of the specific brand is in progress. After the return, the batteries will be repaired if possible, or replaced with new batteries. The warranty does not cover any damage due to negligent use of the product. If the damage was caused by the customer, he will have to pay €50 per hour of labor for the analysis and repair (where possible) and the components replaced

To find out more about the BMS, warnings about use and safety, read the article LiFePO4 batteries - WHAT DOES THE BMS DO? The importance of certifications
Free shipping and free returns???

Free throughout Italy. Contact us for shipping outside Italy. All our prices are clear and without additional costs. We offer FREE SHIPPING on all our products.

FREE RETURN

Satisfied or refunded ;-)

If you are not satisfied with your purchase, you can return the product within 30 days after delivery. It will be sufficient to contact us to decide the day on which the courier will pick up the package. The product must be in mint condition, in the original packaging.
What are the delivery times?

Our LitioStore batteries are divided according to delivery times.
You can see all our batteries by clicking here, or by logging in from the menu above. The delivery times of all products can be found in the product description.
Payment methods

We accept PayPal, major credit cards (including VISA and MasterCard), bank transfer, installment financing with Soisy and cryptocurrencies.

Cash on delivery is not accepted.

However, we offer FREE RETURNS on all our products.
Warnings

The battery must not be opened. Electrical risk.

Only personnel from the Technical Assistance Center are authorized to open the battery.

Avoid short circuit.

Do not reverse the battery polarity.

Do not expose the battery to excessive mechanical stress.

Do not immerse the battery in water.

Do not connect the battery with batteries of different capacities/technologies.

Keep out of reach of children.

Do not disperse in the environment.
Maintenance

Store the battery in a cool, dry, well-ventilated area.

Store in environments not exposed to heat sources or direct sunlight.

Do not store the battery near flammable materials.

Store in environments at temperatures between 0°C and 35°C.
Upload and download

Do not exceed the charge voltage in the battery specifications.

Do not use modified or damaged accessories.

Do not leave the battery in a completely discharged state for more than a month.

Charging current: should not be higher than the maximum charging current specified in the product description.

Charging voltage: should be adjusted according to the charging voltage specified in the product description.

Lithium batteries do not require charge maintainers.

Lithium batteries do not need to be kept charged during periods of inactivity.

To make them last longer, use a BATTERY SWITCH to eliminate any absorption during periods of inactivity. The monthly self-discharge is less than 2% per month, therefore one of our 50% lithium batteries can stand still for over 2 years without absorption. The use of the battery switch during periods of inactivity is of fundamental importance to make the lithium batteries last a long time. The warranty does not cover drops in capacity, there is no guarantee in the world that covers drops in capacity. Therefore avoid keeping the battery charged when not needed or it will last less long.

CC/CV Use constant charging current and voltage.

Discharge current: should not be higher than the maximum discharge current (continuous and pulsed) specified in the product description.
Le nostre batterie Litio.Store 11 anni di Garanzia